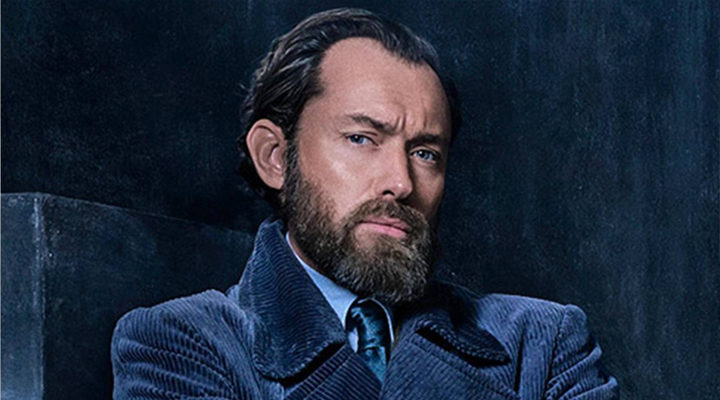 Los horrocruxes y el quidditch son emocionantes, pero si hay algo que entretiene a los fanáticos de la franquicia Harry Potter es trazar teorias sobre la sexualidad de Albus Dumbledore.
Como sabemos, la creadora del personaje, la escritora J. K. Rowling reveló años atrás que Dumbledore es gay, o al menos fue así como ella lo concibió desde el inicio en su imaginación. La relación del mago con su antiguo amigo, el villano Grindelwald, fue intensa y acaso también amorosa. Con este escenario servido, era de esperar que la película que tratará justamente sobre Grindelwald explorara esta relación. Pues bien, para todos los fanáticos que lo pedían, tenemos malas noticias.
Durante entrevista con EW, el director del filme, David Yates, cortó las esperanzas de los fanáticos, afirmar que la homosexualidad de Dumbledore: "No -se tratará en la película- explícitamente. Pero creo que todos los fans lo sabían. Tuvo una relación muy intensa con Grindelwald cuando eran jóvenes. Se enamoraron de las, la ideología y del otro".
La verdad, se trata de algo un poco decepcionante: si tenemos en cuenta cuántas veces se ha hecho mención de esto a Rowling sin que lo negara, esta era su oportunidad para incluirlo en el canon oficial. Aunque las esperanzas no terminan del todo aquí.
Rowling también ha sido consultada sobre Dumbledore en las historias de Fantastic Beasts, de las cuales ella misma es guionista. Al respecto de este nuevo "escándalo", ha dicho que le "resulta gracioso", cómo toda la gente está molesta con ella en las redes sobre este tema, cuando "ni siquiera han leído el guión", y esta es solo "una parte de una historia que se contará en 5 películas". Así, pues, parece que la puerta sigue abierta. Echa un vistazo:
Being sent abuse about an interview that didn't involve me, about a screenplay I wrote but which none of the angry people have read, which is part of a five-movie series that's only one instalment in, is obviously tons of fun, but you know what's even *more* fun? pic.twitter.com/Rj6Zr8aKUk

— J.K. Rowling (@jk_rowling) January 31, 2018
Fantastic Beasts: The Crimes of Grindelwald estrenará el 2 de noviembre de 2018. Si deseas saber más al respecto, puedes ver la primera foto del elenco principal aquí.
Comments
comments